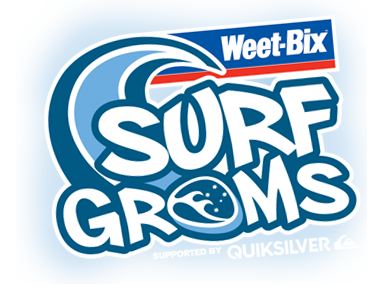 WEETBIX SurfGroms is a national junior development program for 6 -12yr olds that encourages kids to get involved in surfing all around Australia, and is available exclusively through licensed Surfing Australia Surf Schools. Broulee Surf School is proud to deliver the SurfGroms program since its inception in 2010.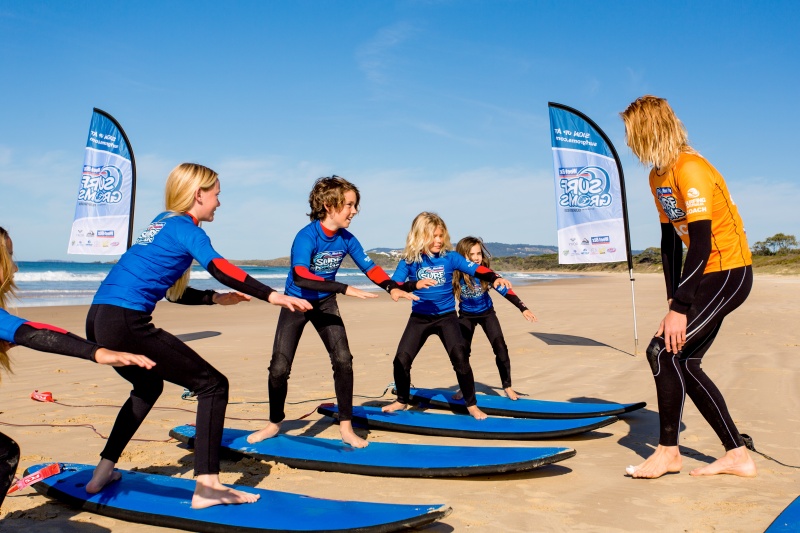 WEETBIX SurfGroms programs run over 3 days, encompassing 6 hours of surf lessons. Each program incorporates surf safety education and social beach games. All SurfGroms begin at Level 1, and can progress through Levels 2 and 3, learning the fundamental skills to become an independent 'surfer for life'! There is the option to join a 6 Day program in the same school holidays and complete 2 levels.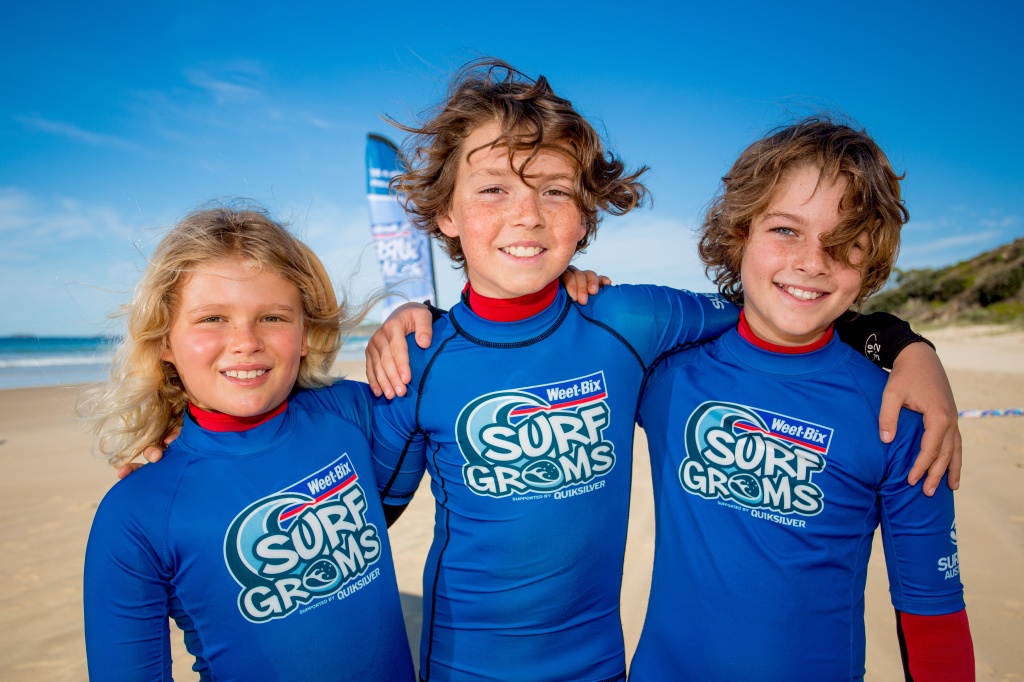 Every participant receives a free Quiksilver or Roxy backpack containing a rash-vest; Sun-hat; Banana Boat sunscreen; a Toyota wax comb, a Weetbix bowl, and a WEETBIX SurfGroms logbook to record their achievements and a graded wristband that boasts their level of achievement throughout the program.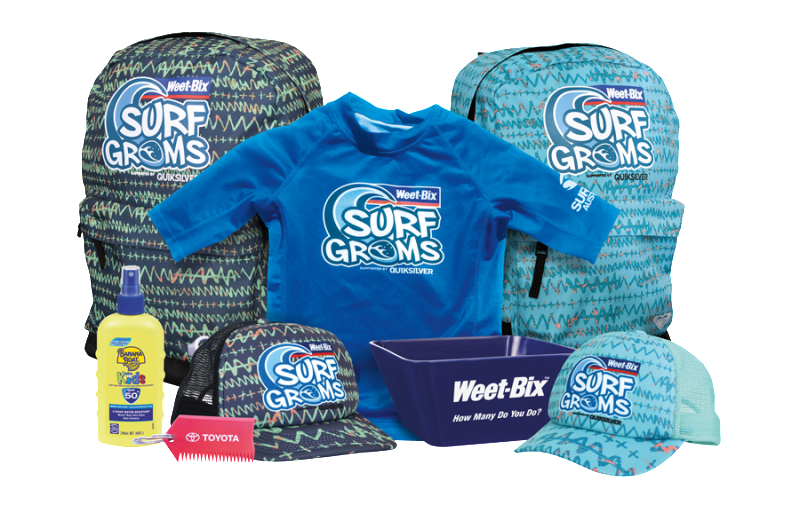 The WEETBIX SurfGroms website hosts a powerful and secure social networking platform that allows registered SurfGroms to communicate with one another; upload photos and videos of their surfing; and stay in touch with all of their surfing mates.